Appoints Partner, Chief Economist, Counsel and Senior Advisor as future leaders assume new roles.
Sebastian Örndahl will become a partner as of 1 January 2024. Sebastian has worked in Vinge's EU & Competition practice since 2016 and has particularly extensive experience within Swedish and international merger control. 
Trine Osen Bergqvist has been appointed as Counsel as of 1 July 2023. Trine has substantial experience from, inter alia, senior positions at the Swedish Competition Authority, is well-known for co-authoring the Swedish standard work on competition law (Konkurrensrätt), and recently held the position of Expert at Vinge.
Jakob Jeanrond has been appointed Chief Economist with responsibility for Vinge's market leading service offering within law and economics. Jakob will head Vinge's growing team of soon to be five competition economists, working seamlessly with the lawyers in all EU and competition law matters, as well as providing economic analyses within dispute resolution, public procurement and other legal areas.
As an additional reinforcement, Per Hellström will join the firm in an active role as Senior Advisor on 1 June 2023. Per has most recently held the position of Senior Legal Director at Apple, responsible for general legal and regulatory matters, including competition law, in Europe, the Middle East, Africa and India. Prior to this, Per spent many years within the EU Commission, as part of the Legal Service and as Head of Unit at DG Competition. In these capacities, Per oversaw numerous high-profile cases, including the Commission's landmark cases against Microsoft.
"It feels great to bolster Vinge's competition law practice in this way. We have a new generation of leaders in Sebastian, Jakob and Trine, all of whom are already stars in the field of competition law. With Per's extensive experience at the highest international level, we add a further dimension to our leading team and to our client services", says Marcus Glader, head of Vinge's EU, Competition & Regulatory practice.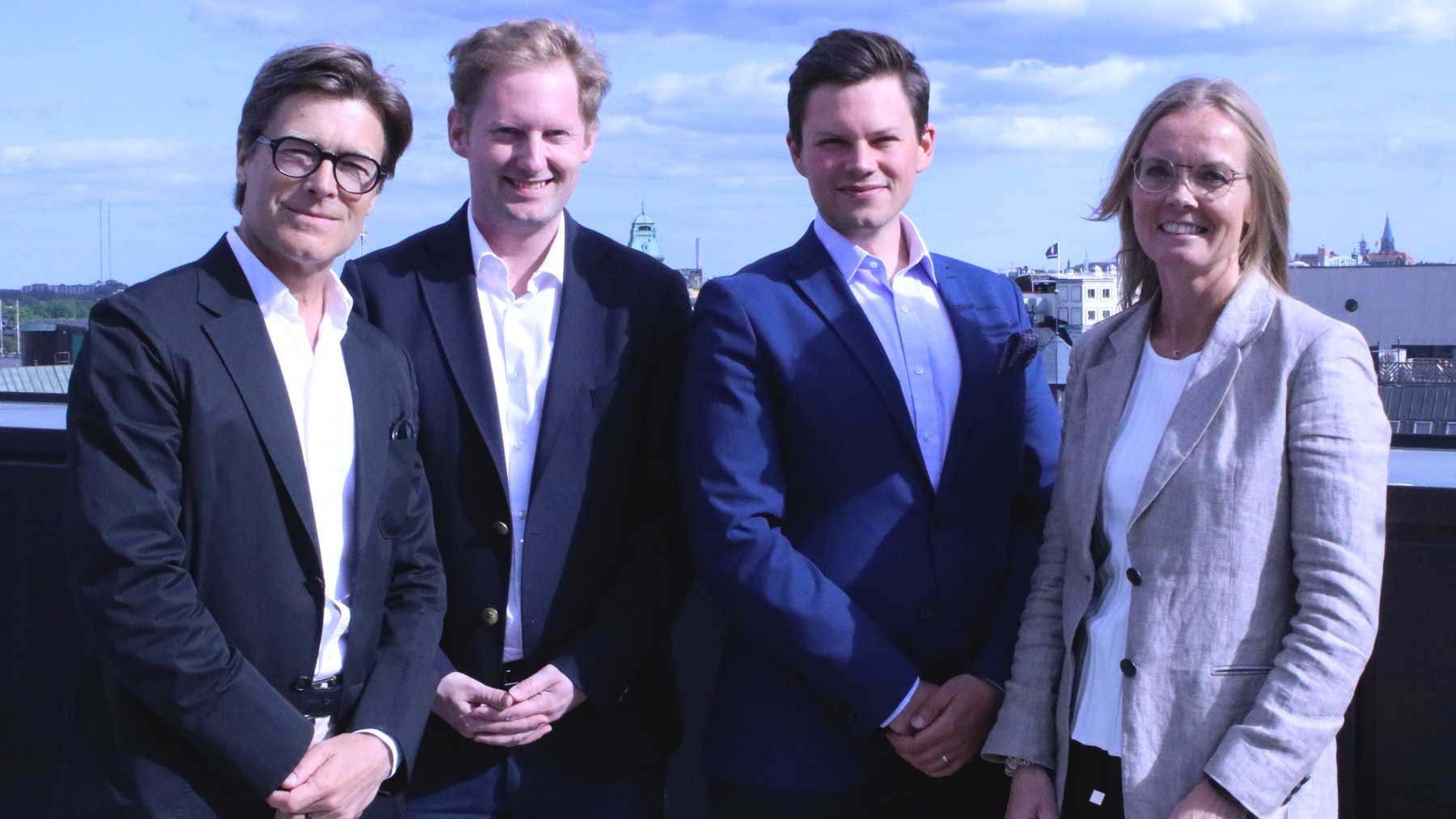 Från vänster:
Per Hellström, Jacob Jeanrond, Sebastian Örndahl, Trine Osen Bergqvist