The award was presented on 13 June in London by the European Women in Business Law Awards.
The European Women in Business Law Awards (WIBLA) is awarded to the law firms which, based on surveys and nominations, are the best law firms for women to work in and which have been most successful in relation to their gender equality work. The award is arranged by Euromoney Legal Media Group as well as International Financial Law Review.
Vinge, as the first Swedish law firm, has set the concrete goal of having 50 per cent women in the coming years in conjunction with the election of new partners.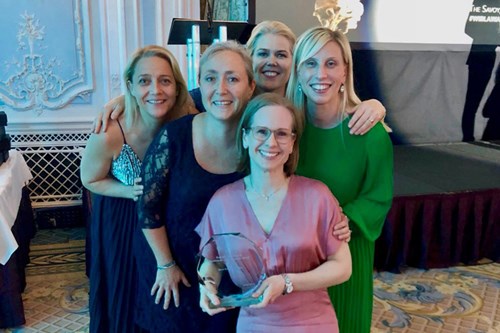 Vinge's partner from Stockholm, Charlotte Levin, was in London to receive the WIBLA award. Also present were Anna Hofling Johansson and Silvia Dahlberg from Gothenburg and Anna Edström and Anna Jonsson from Malmö. 
Vinge has received the award in 2011, 2014, 2015, 2016, 2017, 2018 as well as this year, i.e. 2019.